International Scientific-Technical Conference
Manufacturing 2019
About MANUFACTURING 2019
The aim of the MANUFACTURING conference is to review the state of knowledge, present the results of scientific work, implementations and innovations, as well as to provide an international forum for the dissemination and exchange of experience in the field of design and machines building, manufacturing technologies, metrology, rapid prototyping and virtual reality as well as management and production management.
Additional goals of the MANUFACTURING conference are the integration of the scientific community with the economic environment, enabling the establishment of cooperation with partners from industry and business, as well as with domestic and foreign research and development centers.
Conference topics
Machine design and testing
Manufacturing process planning
Metrology and measurement systems
Management and production engineering
Solutions for Industry 4.0
Scientific Committee
Genaral Chair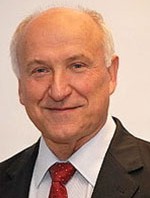 Adam HAMROL
Poland
Chair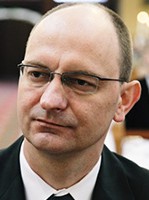 Olaf CISZAK
Poland
Chair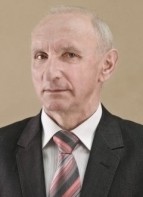 Stanisław LEGUTKO
Poland
PROMOTER OF THE 1st MANUFACTURING CONFERENCE
Prof. Zenobia WEISS
Poland
Stanisław ADAMCZAK
Poland
Michal BALOG
Slovakia
Zbigniew BANASZAK
Poland
Myriam Elena BARON
Argentina
Stefan BERCZYŃSKI
Poland
Johan BERGLUND
Sweden
Wojciech BONENBERG
Poland
Christopher A. BROWN
USA
Anna BURDUK
Poland
Somnath CHATTOPADHYAYA
India
Shin-Guang CHEN
Taiwan
Danut CHIRA
Romania
Edward CHLEBUS
Poland
Damir CIGLAR
Croatia
Marcela CONTRERAS
Mexico
Nadežda CUBOŇOVÁ
Slovakia
Jens J. DAHLGAARD
Sweden
María DE LOS ANGELES CERVANTES ROSAS
Mexico
Andrzej DEMENKO
Poland
Magdalena DIERING
Poland
Ewa DOSTATNI
Poland
Jan DUDA
Poland
Davor DUJAK
Croatia
Milan EDL
Czech Republik
Sabahudin EKINOVIC
Bosnia & Hercegovina
Mosè GALLO
Italy
Bartosz GAPIŃSKI
Poland
Józef GAWLIK
Poland
Hans Georg GEMUENDEN
Norway
Boštjan GOMIŠČEK
UEA
Marta GRABOWSKA
Poland
Wit GRZESIK
Poland
Michal HATALA
Slovakia
Sandra HEFFERNAN
New Zeland
Christoph HERRMANN
Germany
Ivan HUDEC
Slovakia
Viatlii IVANOV
Ukraine
Andrzej JARDZIOCH
Poland
Mieczyslaw JURCZYK
Poland
Wojciech KACALAK
Poland
Lyudmila KALAFATOVA
Ukraine
Anna KARWASZ
Poland
Mourad KEDDAM
Algeria
Sławomir KŁOS
Poland
Ryszard KNOSALA
Poland
Janusz KOWAL
Poland
Drazan KOZAK
Croatia
Agnieszka KUJAWIŃSKA
Poland
Janos KUNDRAK
Hungary
Maciej KUPCZYK
Poland
Ivan KURIC
Slovakia
Oleksandr LIAPOSHCHENKO
Ukraine
Piotr ŁEBKOWSKI
Poland
José Mendes MACHADO
Portugal
Aleksandar MAKEDONSKI
Bulgaria
Ilija MAMUZIC
Croatia
Krzysztof MARCHELEK
Poland
Tadeusz MARKOWSKI
Poland
Edison Perozo MARTINEZ
Colombia
Thomas MATHIA
France
Józef MATUSZEK
Poland
Adam MAZURKIEWICZ
Poland
Andrzej MILECKI
Poland
Mirosław PAJOR
Poland
Ivan PAVLENKO
Ukraine
Dragan PERAKOVIC
Croatia
Alejandro PEREIRA DOMINGUEZ
Spain
Marko PERIŠA
Croatia
Emilio PICASSO
Argentina
Jan PITEL
Slovakia
Alla POLYANSKA
Ukraine
Włodzimierz PRZYBYLSKI
Poland
Luis Paulo REIS
Portugal
Álvaro ROCHA
Portugal
Rajkumar ROY
UK
Iwan SAMARDZIC
Croatia
Krzysztof SANTAREK
Poland
Jarosław SĘP
Poland
Bożena SKOŁUD
Poland
Jerzy SŁADEK
Poland
Roman STANIEK
Poland
Beata STARZYŃSKA
Poland
Tomasz STERZYŃSKI
Poland
Tomasz STRĘK
Poland
Antun STOIĆ
Croatia
Manuel Francisco SUAREZ BARRAZA
Mexico
Marek SZOSTAK
Poland
Rafał TALAR
Poland
Franciszek TOMASZEWSKI
Poland
María Estela TORRES JAQUEZ
Mexico
Justyna TROJANOWSKA
Poland
Stefan TRZCIELIŃSKI
Poland
Maria Leonilde R. VARELA
Portugal
Sachin D. WAIGAONKAR
India
Edmund WEISS
Poland
Michał WIECZOROWSKI
Poland
Ralf WOLL
Germany
Magdalena WYRWICKA
Poland
Jozef ZAJAC
Slovakia
Jan ŻUREK
Poland
PAPER SUBMISSION AND BEST PAPER AWARD
Authors are invited to submit manuscripts written in English. All contributions must be original, should not have been published elsewhere and should not be intended to be published elsewhere during the review period. All submissions will be peer reviewed – all submitted papers will be refereed for quality, originality and relevance by the Program Committee. Accepted papers will be published in the conference proceedings by Springer as Lecture Notes in Mechanical Engineering series. The books of this series are submitted to, among others, ISI Proceedings (Web of Science) and SCOPUS.
Acceptance is based on condition that at least one author will register and present the paper at the conference.
The paper should contain at least 20 000 characters  and less than 41 000 characters. An electronic version (PDF format) of the full paper should be submitted by the paper submission deadline to the conference website. Manuscripts should be provided according to the guidelines given at the following link were you can find the necessary styles and information.
Extended papers may be considered for special issues of selected journals, subject to further review (Management and Production Engineering Review (MPER) or Archives of Mechanical Technology and Automation (AMTA)).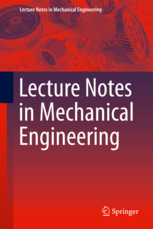 BEST PAPER AWARD
Automated Training of Convolutional Networks by Virtual 3D Models for Parts Recognition in Assembly Process Kamil Židek, Peter Lazorík, Ján Piteľ, Ivan Pavlenko and Alexander Hošovský
Parametric Optimization of Fixtures for Multiaxis Machining of Parts Vitalii Ivanov, Ivan Dehtiarov, Ivan Pavlenko, Oleksandr Liaposhchenko, Viliam Zaloga
Structural Indicators for Business Process Redesign Efficiency Assessment
Benjamin Urh, Maja Zajec, Tomaz Kern and Eva Krhac
Hybrid Epoxy Composites Reinforced with Flax Fiber and Basalt Fiber
Danuta Matykiewicz and Maciej Bogusławski
Nonparametric Assessment of Surface Shaping by Hybrid Manufacturing Technology
Sara Dudzińska, Daniel Grochała, Emilia Bachtiak-Radka and Stefan Berczyński
Information clause (GDPR)
In accordance with article 13 of the Regulation of the European Parliament and of the Council (EU) 2016/679 of 27 April 2016 on the protection of individuals with regard to the processing of personal data and on the free movement of such data and repealing Directive 95/46 / EC (hereinafter referred to as GDPR) we inform that:
The Administrator of your personal data is Poznan University of Technology located at Pl. Marii Skłodowskiej-Curie 5, e-mail: biuro.rektora@put.poznan.pl, phone: +4861 665 3639.
Contact details of the Data Protection Inspector (from May 25, 2018) – Piotr Otomański, iod@put.poznan.pl,
The legal basis for the processing of your personal data is the contract concluded between the conference organizer and the participant of the conference – article 6 section 1 (b) GDPR
The data will be processed for the implementation and settlement of the conference MANUFACTURING 2019.
According to the law in force, personal data may be transferred to processing entities (article 28 section 1 GDPR) – to hotels and institutions and companies whose services the conference participants will use as well as bodies authorized under the law.
The data will be kept for the period necessary for the proper implementation and settlement of the conference – 5 years from the end of the calendar year in which the conference was organized.
You have the right to access, rectify, transfer and delete your personal data and the right to limit processing.
You have the right to lodge a complaint with the supervisory authority if you consider that the processing of your personal data infringes the provisions of the General Data Protection Regulation (GDPR) of April 27, 2016.
Providing your personal data is necessary to effect the contract of participation in the conference MANUFACTURING 2019. Should personal data not be provided, participation in the above-mentioned conference will not be possible.
Your data will not be processed in an automated way, including profiling.
Publication
The MANUFACTURING 2019 proceedings will be published by Springer as Lecture Notes in Mechanical Engineering series. The books of this series are submitted to, among others, ISI Proceedings (Web of Science) and SCOPUS.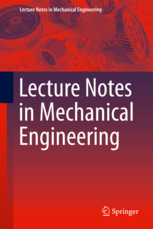 The best research papers in all fields of manufacturing will be recommended to submit its significantly extended version to cooperating journals. All papers will go through the usual journals review process.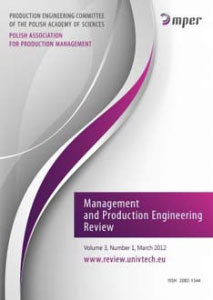 Management and Production Engineering Review (MPER) (indexed by ISI/SCI)
ISSN 2082-1344 (12 pkt)
Editor-in-chief: Adam HAMROL
Archives of Mechanical Technology and Materials
www – AMTM
ISSN 2450-9469 (7 pkt)
Editor-in-chief: Olaf CISZAK
The best research papers on design theory and methodology in all fields of engineering, focussing on mechanical, civil, architectural, and manufacturing engineering will be recommended to submit its significantly extended version to Research in Engineering Design. All papers will go through the usual Research in Engineering Design review process.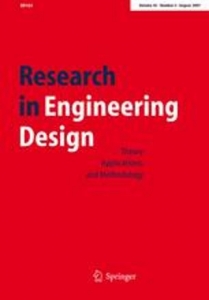 Research in Engineering Design
Editor-in-Chief: Yoram Reich
ISSN: 0934-9839 (35pkt) Impact Factor 2.625
The best research papers on operations management in process and manufacturing industries, production planning and control, monitoring and control of manufacturing systems and supply chain management will be recommended to submit its significantly extended version to Flexible Services and Manufacturing Journal. All papers will go through the usual Flexible Services and Manufacturing Journal review process.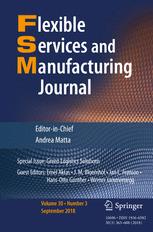 Flexible Services and Manufacturing Journal
Impact Factor 2.346
Editor-in-Chief: Andrea Matta
ISSN: 1936-6582
Partners and Sponsors
Gold Sponsor

Sponsor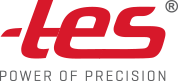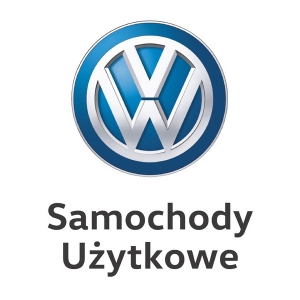 Event Sponsor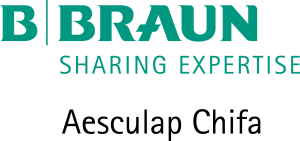 How to get there – Access to Poznań
Air travel
Ławica Airport (POZ) is located only 7 km from the city centre. It is possible to get to the city centre from the airport using bus line 59 or express line L, that is going directly to Railway Station (www.mpk.poznan.pl). Next to the airport hall exit there is a TAXI rank. Poznań has direct connections to: Frankfurt, Munich, London, Copenhagen, Barcelona, Stockholm, Paris, Oslo, Rome and some others. It is also possible to fly to Warsaw or Berlin (both are about 300 km from Poznań) and take a train, bus or rent a car (highway to Poznań).
Train
All trains coming to Poznań stop at Poznań Main Railway Station (Poznań Główny) that is located in the city centre. From the station passengers can take tram or bus (www.mpk.poznan.pl). TAXI ranks are located next to the Main Hall and at the West Railway Station exit.
Bus
PKS Station (Bus Transport Company) is located next to the Main Railway Station. It provides both domestic and international transport services.
Car
You can get to Poznań driving A2 highway (a charge is payable for using it): from west – Berlin, from east – Warsaw), national routes no. 92 (east-west direction) as well as no. 5 and/or 11 (north- south).
Damako – conference partner
Accommodation

Focus Hotel
mailto: poznan@focushotels.pl
or
REGISTRATION AND FEE
Early Registration Fee,
if paid by 01.02.2019
Normal Rate,
if paid after 01.02.2019

1

Conference Participants

350 EUR
450 EUR

2

Presentation of the second/next paper

* One person can be the author / co-author of the max. 3 papers


100 EUR
150 EUR
* The conference fee includes: admission to all session, proceedings (conference program, other accompanying materials), coffee breaks and refreshments, lunches, Gala Dinner, participation in additional program.
* Conference fee does not cover accommodation cost and the fee does not include bank transfer charges.
The fee must be paid by bank transfer or by credit card.
HOW TO PAY
Bank transfer
Accountholder: Fundacja PUT (Fundacja na Rzecz Rozwoju Politechniki Poznańskiej)
Account Number:
For payments in PLN:
77 1090 1362 0000 0000 3612 7125
For payments in EUR:
PL59 1090 1362 0000 0001 3099 2091
SWIFT CODE: WBKPPLPP
Transfer title: Name LAST-NAME_CONFERENCE NAME_PAPER ID
Example: Magdalena DIERING_MANUFACTURING_123
Upload proof of your payment for author registration via EasyChair system.
Credit Cards
If you decide to pay online with Visa or Mastercard follow this link.
Upload proof of your payment for author registration via e-mail.
Organizing Committee
Magdalena DIERING – co-chair
Justyna TROJANOWSKA – co-chair
Agnieszka KUJAWIŃSKA
Paulina REWERS
Bartosz GAPIŃSKI
Ewa DOSTATNI
Grzegorz MUSIOŁ