International Scientific-Technical Conference
Manufacturing 2017
About MANUFACTURING 2019
The aim of the MANUFACTURING conference is to provide an international forum for the dissemination and exchange of scientific information on design and machines building, manufacturing technologies, rapid prototyping and virtual reality as well as quality engineering and production management.
The MANUFACTURING conference link researchers and practitioners from different branches of mechanical engineering and management from Poland and around the world. The goal is to integrate of the scientific community with the economic. It is also a chance to establish cooperation with Polish as well as international business & industry partners and scientific-research centers.
Conference topics
Design, building and research of machines and devices
Design, building and research of machines and devices
Technological and assembly processes planning
Technological and assembly processes planning
Cutting machining, devices and tool-systems
Cutting machining, devices and tool-systems
Metrology and measurement systems
Metrology and measurement systems
Scientific Committee
Genaral Chair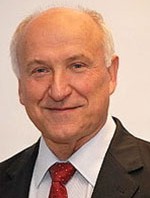 Adam HAMROL
Poland
Chair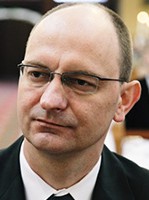 Olaf CISZAK
Poland
Chair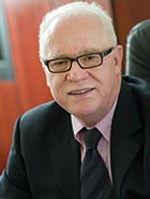 Jan ŻUREK
Poland
Chair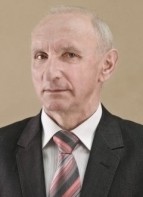 Stanisław LEGUTKO
Poland
Chair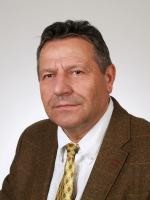 Mieczysław JURCZYK
Poland
HONORARY MEMBER OF THE SCIENTIFIC COMMITTEE
Stanisław ADAMCZAK
Poland
Zbigniew BANASZAK
Poland
Stefan BERCZYŃSKI
Poland
Johan BERGLUND
Sweden
Christopher A. BROWN
USA
Somnath CHATTOPADHYAYA
India
Shin-Guang CHEN
Taiwan
Danut CHIRA
Romania
Edward CHLEBUS
Poland
Damir CIGLAR
Croatia
Nadežda CUBOŇOVÁ
Slovakia
Jens J. DAHLGAARD
Sweden
Lucjan DĄBROWSKI
Poland
Sergey DOBROTVORSKIY
Romania
Lyudmyla DOBROVOLSKAYA
Ukraine
Jan DUDA
Poland
Davor DUJAK
Croatia
Sabahudin EKINOVIC
Bosnia & Hercegovina
Józef GAWLIK
Poland
Boštjan GOMIŠČEK
UEA
Wit GRZESIK
Poland
Michal HATALA
Slovakia
Ivan HUDEC
Slovakia
Andrzej JARDZIOCH
Poland
Wojciech KACALAK
Poland
Lyudmila KALAFATOVA
Ukraine
Mourad KEDDAM
Algeria
Sławomir KŁOS
Poland
Ryszard KNOSALA
Poland
Jan KOSMOL
Poland
Janusz KOWAL
Poland
Drazan KOZAK
Croatia
Bogdan KRUSZYŃSKI
Poland
Janos KUNDRAK
Hungary
Maciej KUPCZYK
Poland
Ivan KURIC
Slovakia
Piotr ŁEBKOWSKI
Poland
José Mendes MACHADO
Portugal
Aleksandar MAKEDONSKI
Bulgaria
Ilija MAMUZIC
Croatia
Krzysztof MARCHELEK
Poland
Tadeusz MARCINIAK
Poland
Tadeusz MARKOWSKI
Poland
Thomas MATHIA
France
Józef MATUSZEK
Poland
Adam MAZURKIEWICZ
Poland
Andrzej MILECKI
Poland
Piotr MONCARZ
USA
Mirosław PAJOR
Poland
Alejandro PEREIRA DOMINGUEZ
Spain
Jan PILARCZYK
Poland
Włodzimierz PRZYBYLSKI
Poland
Luis Paulo REIS
Portugal
Álvaro ROCHA
Portugal
Rajkumar ROY
UK
Iwan SAMARDZIC
Croatia
Krzysztof SANTAREK
Poland
Jarosław SĘP
Poland
Jan SIENIAWSKI
Poland
Bożena SKOŁUD
Poland
Jerzy SŁADEK
Poland
Roman STANIEK
Poland
Tomasz STERZYŃSKI
Poland
Maria Leonilde R. VARELA
Portugal
Sachin D. WAIGAONKAR
India
Edmund WEISS
Poland
Michał WIECZOROWSKI
Poland
Ralph WOLL
Germany
Publication
The MANUFACTURING 2017 proceedings will be published by Springer as Lecture Notes in Mechanical Engineering series. The books of this series are submitted to, among others, ISI Proceedings (Web of Science) and SCOPUS.
Extended papers may be considered for special issues of selected journals, subject to further review (Management and Production Engineering Review (MPER) or Archives of Mechanical Technology and Automation (AMTA)).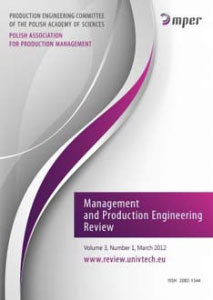 Management and Production Engineering Review (MPER) (indexed by ISI/SCI)
http://mper.org/mper/
ISSN 2082-1344 (12 pkt)
Editor-in-chief: Adam HAMROL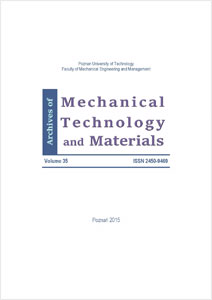 Archives of Mechanical Technology and Automation
www.atmia.put.poznan.pl
ISSN 2450-9469 (7 pkt)
Editor-in-chief: Olaf CISZAK
Conference Venue
The conference will be held at
Poznan University of Technology

in

Lecture and Conference Center

,

Piotrowo 2 Street

, Poznan, Poland.
Poznan (www.poznan.pl) is a city whose history goes back more than a thousand years. Modern Poznan is a vibrant metropolis, a business, science, culture and entertainment centre.
Poznan is the capital of Wielkopolska, a city with the population of nearly 600 thousand.
Poznanians are good hosts and organisers. Every year thousands of events, many of them international, are held in the city. The most famous of them is Poznan International Fair.
How to get there – Access to Poznań
Air travel
Ławica Airport (POZ) is located only 7 km from the city centre. It is possible to get to the city centre from the airport using bus line 59 or express line L, that is going directly to Railway Station (www.mpk.poznan.pl). Next to the airport hall exit there is a TAXI rank. Poznań has direct connections to: Frankfurt, Munich, London, Copenhagen, Barcelona, Stockholm, Paris, Oslo, Rome and some others. It is also possible to fly to Warsaw or Berlin (both are about 300 km from Poznań) and take a train, bus or rent a car (highway to Poznań).
Train
All trains coming to Poznań stop at Poznań Main Railway Station (Poznań Główny) that is located in the city centre. From the station passengers can take tram or bus (www.mpk.poznan.pl). TAXI ranks are located next to the Main Hall and at the West Railway Station exit.
Bus
PKS Station (Bus Transport Company) is located next to the Main Railway Station. It provides both domestic and international transport services.
Car
You can get to Poznań driving A2 highway (a charge is payable for using it): from west – Berlin, from east – Warsaw), national routes no. 92 (east-west direction) as well as no. 5 and/or 11 (north- south).
Damako – conference partner
Conference Program
Important Dates
14.04.2017
-
Full-Paper submission deadline is extended to April 14, 2017!
30.05.2017
-
Acceptance notification
15.06.2017
-
Submission of (tentatively accepted) revised papers
01.07.2017
-
Final version submission
01.07.2017
-
Registration
10.07.2017
-
Payment deadline (early/after)
24-26.10.2017
-
MANUFACTURING 2017
REGISTRATION AND FEE
Early Registration Fee,
if paid by 10.07.2017
Normal Rate,
if paid after 10.07.2017

1

Conference Participants

350 EUR
450 EUR

2

Presentation of the second/next paper

* One person can be the author / co-author of the max. 3 papers


100 EUR
150 EUR
* The conference fee includes: admission to all session, proceedings (conference program, pendrive, other accompanying materials), coffee breaks and refreshments, lunches, Gala Dinner, participation in additional program.
* Conference fee does not cover accommodation cost and the fee does not include bank transfer charges.
The fee must be paid by bank transfer or by credit card (on site).
HOW TO PAY
Bank transfer
Accountholder: Fundacja PUT (Fundacja na Rzecz Rozwoju Politechniki Poznańskiej)
Account Number:
For payments in PLN:
77 1090 1362 0000 0000 3612 7125
For payments in EUR:
PL59 1090 1362 0000 0001 3099 2091
Swift code: WBKPPLPP
Transfer title: Name LAST-NAME_CONFERENCE NAME_PAPER ID
Example: Magdalena DIERING_MANUFACTURING_123
Upload proof of your payment for author registration via EasyChair system.
Credit Cards
If you decide to pay online with Visa or Mastercard follow this link.
Upload proof of your payment for author registration via EasyChair system.
Organizing Committee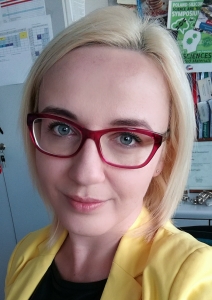 Magdalena DIERING
– chair
Justyna TROJANOWSKA
Agnieszka KUJAWIŃSKA
Marta GRABOWSKA
Paulina REWERS
Kamila CZERNIAK
Ewa DOSTATNI
Bartosz GAPIŃSKI
Grzegorz MUSIOŁ
Marcin SUSZYŃSKI